We started to share the blog 2 days ago about courtyard007 (homeudream) in Beijing, and seems like the impact is great! Just wanted to let you know that this is working!
Over 500 visitors have viewed this page since we started it.
Some editors from influential magazines are waiting to write about it. Once we get some more testimonials they'll get started.
Many victims of Courtyard007's business practices have reached out to me, it seems like it's a bigger issue than what we thought. There are several WeChat groups that have been created just to talk about the problems with Courtyard007.
When you type "courtyard007", the blog now ranks on the first page of Google. I remembered trying to google about it when I wanted to rent from them- but found nothing. Hopefully this will help people to find information about it. Also, the more stories we write, better this blog will rank in Google.
3 new stories will be published in the coming days
And here some of the first feedbacks from wechat: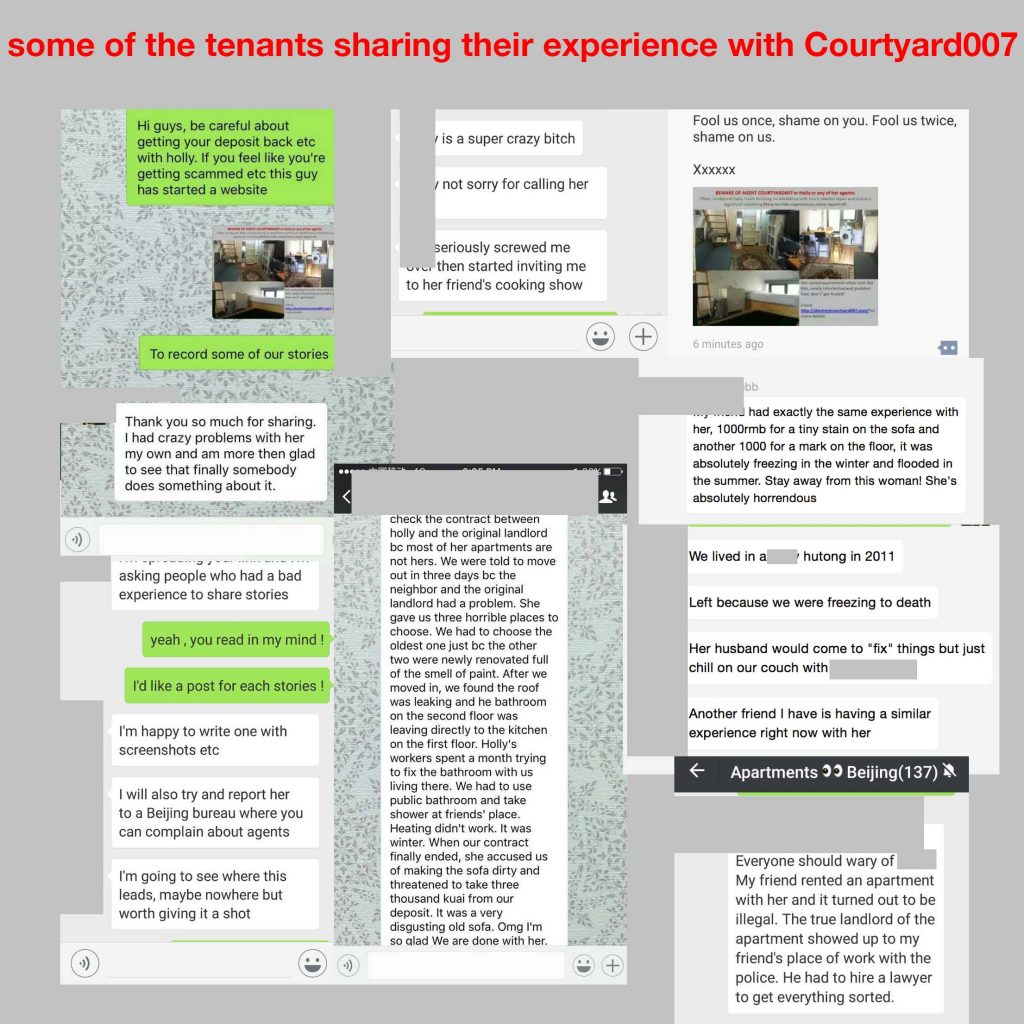 Everyone should be wary of Holly. My friend rented an apartment with her and it turned out to be illegal. The true landlord of the apartment showed up to my friend's place of work with the police. He had to hire a lawyer to get everything sorted.
We lived in a holly hutong in 2011. Left because we were freezing to death. Her husband would come to "fix" things but just chill on our couch with *****. Another friend I have is having a similar experience right now with her
Here the impact of our website so far :
By the way, a new colleague of mine was going to rent one of holly's apartment and then changed her mind after seeing my post, so on a small scale it's working!
Do not hesitate to spread this blog, and email us at [email protected] if you want to share your story with Courtyard007, it will really helpful for everyone in Beijing!